What makes RJ Consulting different from other FM service providers?
RJ Consulting understands the unique challenges manufacturers face today. Drawing on our wide-ranging industry experience, we are likely to understand your production process and supply chain issues as well.
We use our extensive experience and knowledge of these challenges to provide a complete, total facilities management (TFM) solution tailored to the unique needs of your industry.
We understand your site issues:
Optimizing utility flows & ensuring availability.
Maintaining plant uptime.
Reducing costs & improving efficiency.
Focusing attention on core site activities.
Reducing the administration task of managing and training people and contractors.
Guaranteeing the safety of people and equipment.
Achieving environmental compliance.
Reducing and controlling energy & waste consumption.
Plant Maintenance:
Maintenance regimes, asset value retention, cost effectiveness and availability of plant are all aspects that are inter-linked in RJ Consulting maintenance approach. This includes:
Reactive maintenance:
This is maintenance of non-critical, lower cost.
Preventative maintenance:
This is maintenance for more critical items and is based on the assumed need for periodic (calendar or hours run) inspections to ensure the plant item is repaired or replaced before it fails in use such as a steam trap.
Predictive (Condition Based) maintenance:
This approach is used for critical plant items such as metering pumps and employs nondestructive testing techniques such as vibration and oil analysis to monitor plant items and then determine the required maintenance strategy or corrective action.
Building Services:
The working environment in your offices and buildings is an integral part of your site wide manufacturing operation. Providing secure, safe and comfortable working conditions raises staff morale, makes work easier and raises productivity.
OUR MISSION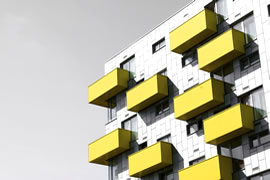 SAFETY
Safety is the most important of our core values. It is our first priority during every work day.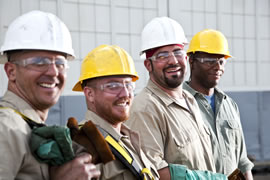 COMMUNITY
Involvement in and support of the community are at the heart of our company.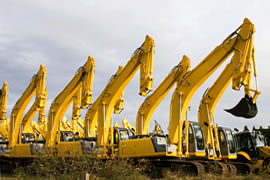 SUSTANABILITY
Structure's commitment to green building and sustainability is long-standing.